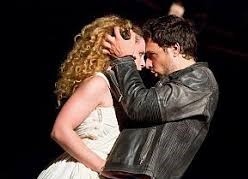 La compagnia NEXT ARTISTS associazione culturale di teatro in lingua inglese continua anche per l'anno 2016/ 2017 ad allestire  il corso di teatro in lingua inglese per bambini( età' 4– 11) e per il gruppo dei ragazzi (eta'20 in avanti..a oltranza..!)
Entrambi i corsi sono sotto la direzione artistica di Antonella Padolecchia  con lettura dizione e sceneggiatura dei testi ; Chiara Cinquini – movimento scenico,improvvisazione,danza contemporanea; Johnathan Bertolai( Johnny)  attore professionista della compagnia " Ilaria del Carretto e leader di Workshops su tecniche teatrali ,acting Shakespeare ,insieme a Chiara Cinquini; Alessandra Giacomelli- artista del trucco e costumi ;  Stephanie Uygur- movimenti coreografici per il gruppo dei " piccoli " Next Artists.
Il corso dei bambini e' basato sul tema di "Harry Potter" ,sull'allestimento di "Harry Potter and the philosopher's stone" ,tagliato a misura di " bambino,semplificato ,adeguato alle possibilità' di espressione dei piccoli. Il lavoro verra' presentato ai loro coetanei della scuola primaria  in orario scolastico,una sorta di " lezione in loco".
Il gruppo dei " grandi" e' impegnato nell'allestimento di una miscellanea di brani celebri tratti dalle opere Shakespeariane più' conosciute dagli studenti delle scuole superiori di secondo grado. Successivamente il gruppo intraprendera'  la lavorazione in forma di commedia musicale e in versione originale inglese" The Taming of the Shrew" con musica live eseguita dalla " Bard's united band",costumi a ambientazione anni " 60′.
Altri lavori Shakespeariani sono 'in cantiere' in vista della 13 a edizione del Festival Shakespeare previsto per l'estate 2017.
Gli incontri con i bambini sono di sabato mattina per la durata di 1ora e 40 ; il corso dei ragazzi si articola in 2 incontri settimanali: lunedì e mercoledì  sera per la durata di 2 ore circa.